Coffee Machines for Restaurants & Bars
A solution for every business, no matter how big or small
For the last 10 years, we have been supplying commercial ESE coffee pod machines to restaurants and bars around Australia. We have seen that choosing the right coffee machine for your venue makes a huge difference to the satisfaction of your customers. Better workflow, better coffee, less maintenance and less wastage.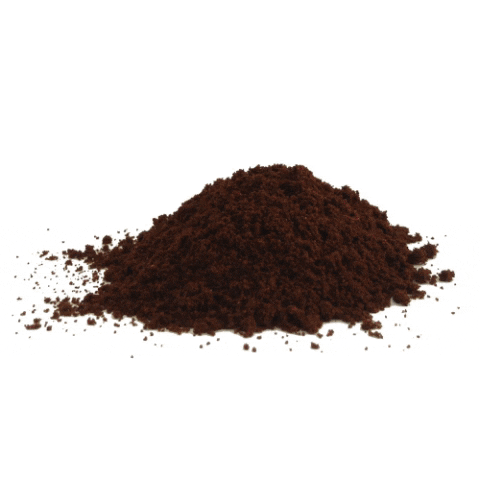 Many restaurants and bars don't consider coffee pods as an answer because of the common view of what a coffee pod is.
The perception is of small capsules full of loose coffee, however, there is a real alternative to grinding your own coffee, ESE coffee pods. They are a pre-dosed 7 gram puck of coffee, tamped to a hard disc, encased in a food-grade permeable paper and ready for making real espresso. The best bit is that the used ESE coffee pod can be thrown straight into the compost direct from the machine.
Our restuarant coffee machines are:
No Mess
Reliable
Fast
Staff friendly
Quiet
Learn more about our
Coffee Machines for Restaurants & Bars
The advantages of using ESE coffee pods in a restaurant.
Speed

. With the elimination of the grinding process, you go straight to extracting espresso coffee.

No mess

. As well as the elimination of the grinder you can also add the elimination of the knock box. No coffee grounds or mess all over the benchtop.

Consistency

. Every user makes the same coffee. So you can have multiple users turning out coffees and they will all be the same.

Simple training

. You no longer need to have a barista's skill to extract your espresso. It means you can have consistently produced coffee no matter who uses the machine.

Environment.

100% biodegradable, used ESE coffee pods are compost gold and can go directly from the machine to a normal compost bin. Many claimed biodegradable products these days can only be composted in commercial composting stations. Used ESE coffee pods can go straight from the machine to normal garden or farm compost bins.
Easy Maintenance

. Each operator can get in, make a coffee and deliver it. End of day maintenance is around 4 minutes. Most of the nasties that require rinsing and cleaning are held within the paper that encases the ESE coffee pod.

Tracking stock

. A box of ESE coffee pods holds 150 coffee pods (or whatever size you purchase). This means simple tracking of SKUs and an accurate assessment of how many coffees you are making.

Variety

. The same operator can shift from Single-origin coffee to Decaff coffee to another blend one after the other without changing grinders, head pressure etc. 

Fresh Coffee

. Each ESE coffee pod is individually packed in a modified environment so they stay fresh for a long time. Fresh fragrant coffee every time.

Simply

…. They're delicious. Your clients and team will love you for it. 
We've made your decision
much simpler
The search for the perfect hospitality coffee solution can be confusing, especially when there are so many options on the market today. Lucaffe Italian coffee and La Piccola Italian coffee machines deliver a simple answer that ticks all the boxes for a restaurant coffee machine. From steaming milk to pulling shots, the espresso making process doesn't have to be a chore.
All of our commercial restaurant coffee machines are:
Fast and simple to use
Energy efficient
Extremely low maintenance
Low mess
Produce excellent Italian coffee
Use convenient ESE pods
Compatible with a wide range of coffee blends and flavours
Able to make several coffees at a time
Able to make exceptional coffee in under a minute
No contracts, No fuss, simply great coffee.
Espresso Machine
vs Lucaffe machine
Even the best espresso machines make mess, that's why Lucaffe's coffee machines are such a huge success with our customers. All our restuarant coffee machines are easy to use and use our ESE pods.
Keeping track of your stock is important and ESE pods make counting and keeping track simple and help you save money.
Unlike most espresso machines, Lucaffe make it easy to create delicious espresso without the mess. Our range of machines are also easy to use and don't require professional training. Our ESE pods are premeasured to help you save time and reduce mess. Just ask our happy customers how simple it is.
If you require a machine service or spare parts for your machine, it is available in Australia from Lucaffe.
Need help choosing your coffee machine?
Frequently asked questions
for Restaurants & Bars
Find out more about how
your restaurant or bar can switch to better & simpler coffee
Which coffee should you use in your ESE coffee machine?
The best coffee beans, ground correctly, tamped to the right consistency. It's the age old adage of rubbish in rubbish out! 
There are not many green bean to pod makers in the world. A lot of coffee makers buy their beans and have a contractor roast them, then send them to a pod packer to make the pods.
Lucaffe controls the entire coffee process.
We grow beans and have strategic partnerships with growers (predominantly in South America)

Lucaffe invented a new sustainable packing system for the green beans to be transported to the roastery ("torrefazione" in Italian)

We carefully store the green beans before roasting the individual varieties using a precisely controlled hot air roasting system. This means the coffee needs less heat to achieve the final roast. The advantages of this are the coffee retains more fragrance and less bitterness as the oils in the coffee don't go hard from over roasting.

Once the Lucaffé beans are roasted they enter a modified atmosphere to be ground using our special 3 stages grinding process and converted to ESE coffee pods then packaged.

The first time a Lucaffé ESE coffee pod encounters oxygen is at the opening of its individual packet. If you open one and pop your nose into the packet you will be entranced by each coffee's unique aroma.

Our sister company La Piccola makes commercial ESE coffee pod machines for restaurants and businesses throughout Italy. These are tried and tested ESE coffee pod machines and take all the guesswork out of coffee for restaurants and businesses.